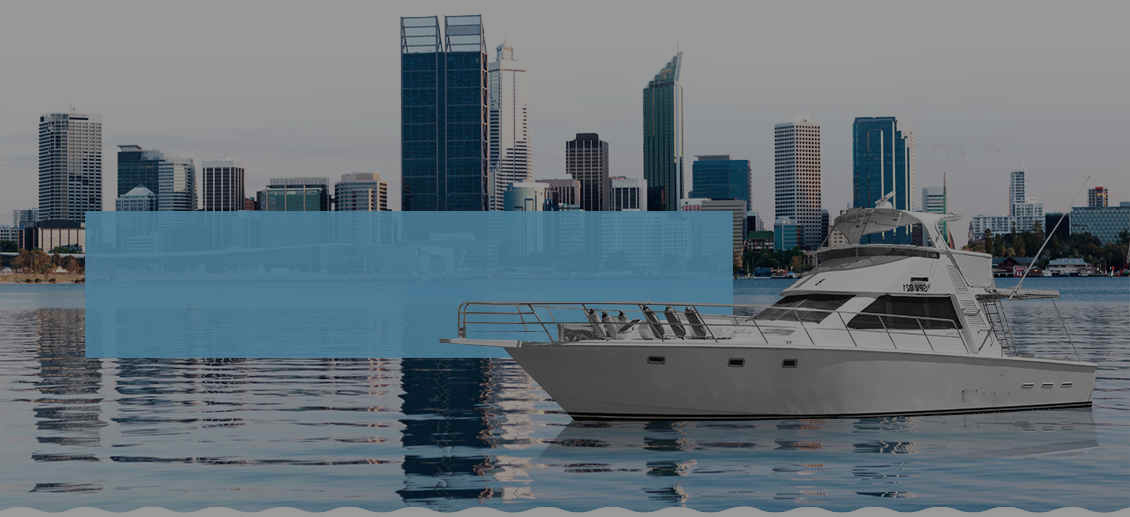 Luxury & Style onboard Tradewind
Customer service - Professionalism - Reliable service - Luxury
Exclusive Boat Charters Perth
Are you holding an event that you want to be truly impressive and truly memorable? Tradewind Charters specializes in providing our discerning clients with the very best boat charter experiences possible. When you need the very best that Perth has to offer in a boat charter experience, you want to opt for Tradewind Charters' exclusive services.
By combining the highest quality in customer service with a full range of luxury charter options and, of course, and an exceptional vessel, our company is fully able to meet your unique charter requirements.
Our boat
charters can be used for a wide range of events. Additionally, our experienced and highly capable staff is able to meet the needs of virtually any event. If you are holding an exclusive event and want to create a lasting impression and impeccable memory, then you'll want to opt for Tradewind Charters.
Part of our exceptional service is providing you with a wide range of catering options. We can cater your next event with just the kind of food and drink that will help your event shine. Or if you prefer, you can bring your own food and drink and we will assist with its preparation and cleaning.
Tradewind Charters is Perth is Available for:
Corporate events
Holiday parties
Team building
Conferences
Special events
Weddings
Product launches
Birthday parties
Cruises
And much more
Some of the best boating destinations in the world are in Perth, and you will be able to experience them in the most optimal manner when you select Tradewind as your travel partner.
5 Reasons To Choose Tradewind Charters
LUXURY
Our vessel has been custom made for luxury comfort ensuring your team have a cruise to remember
LICENSED
Fully licensed venture to ensure you have the most enjoyable day possible
CATERING
We have a full range of catering services and food available for you to enjoy
BYO
You can bring your own food and drink and we can prep, cook and clean for you
CAPACITY
Our luxury vessel has the capacity to hold up to 38 People
Get in touch