Swan Boat Hire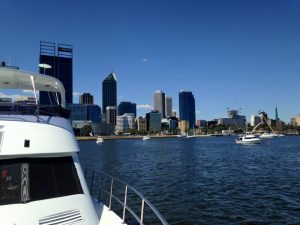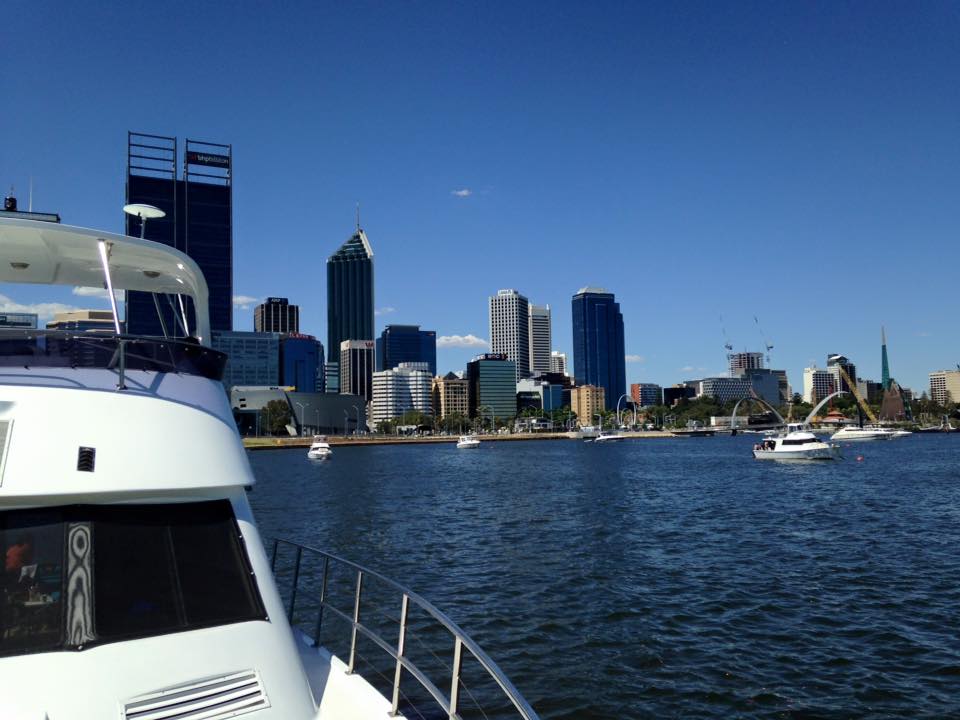 The Swan River provides some of the most striking views that Perth has to offer. The Swan River estuary flows through Perth and, in the process, allows for some simultaneously stunning and tranquil views. These beautiful views help make the Swan River the perfect place for holding an event, party or just getting out on the water to enjoy the day. Much is made of the amazing views that Perth has to offer and, through hiring a luxury boat on the Swan River, it is possible to enjoy Perth in a new and exciting way.
Tradewind Charters provides Swan river cruises that are that are infused with luxury and an unwavering commitment to customer service. As a result, we have built a firm reputation as being a truly exceptional Perth boat hire option. By providing our clients with access to a world class boat and client focused catering and service options, we are able to consistently not just meet but also exceed their expectations. If you are looking for a new level of luxury in a Swan boat hire, then you will find that Tradewind Charters has just what you need.
Tradewind Charters is here to service the following kinds of events:
Corporate events
Holiday parties
Team building
Conferences
Special events
Weddings
Product launches
Birthday parties
Cruises
And much more
As you can see from the list above, we can host all kinds of different events ranging from weddings to corporate events and more. Our experienced team has assisted with all kinds of events and we know you'll love the results. Contact Tradewind Charters today so that we can learn more about your next event.
We look forward to hearing from you. Please contact us with any of your questions today!